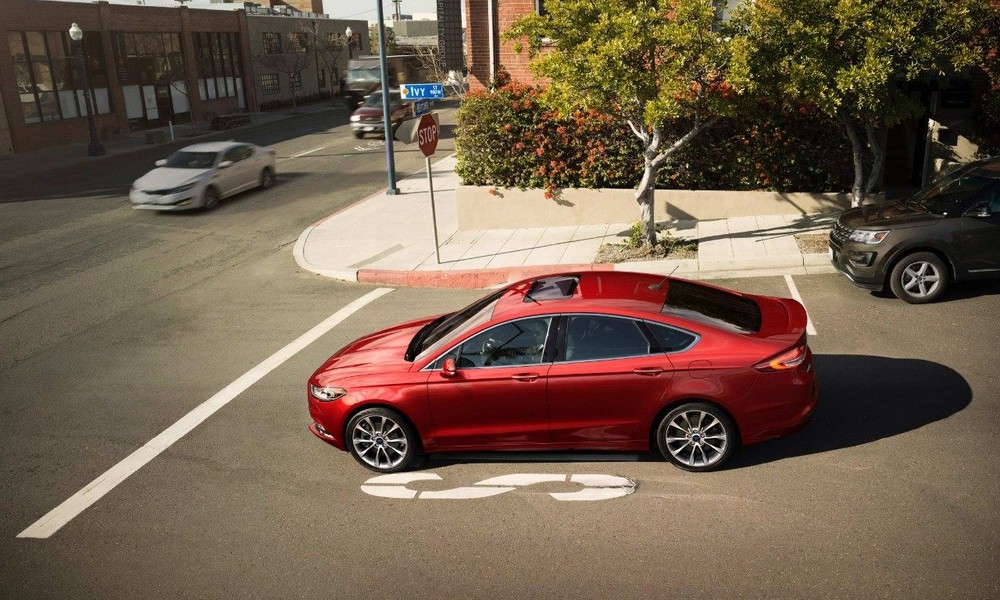 Tom's Ford knows that when driving, safety comes first, so it's important to have the latest and most innovative safety features at your disposal. Ford engineers are committed to creating vehicles as safe as they are fun to drive. That's why most Ford models come equipped with a suite of technologies that do everything from making it easier to back into a parking spot to helping you avoid collisions.
Ford vehicles come packed with plenty of dynamic technologies that make every drive more enjoyable, entertaining, and safe. We've compiled a list of some of the features we're head over heels for. Read on to learn how easy it is to use them to take your driving experience to the next level this winter (and all year long).
BLIS® Blind Spot Information System with Cross Traffic Alert
Your vehicle may be equipped with a Blind Spot Information System (BLIS®) to help you detect vehicles in the places you cannot see when changing lanes. It is paired with Cross Traffic Alert, which helps you detect any approaching vehicles while you are backing up.
Available on select models.
Pre-Collision Assist with Pedestrian Detection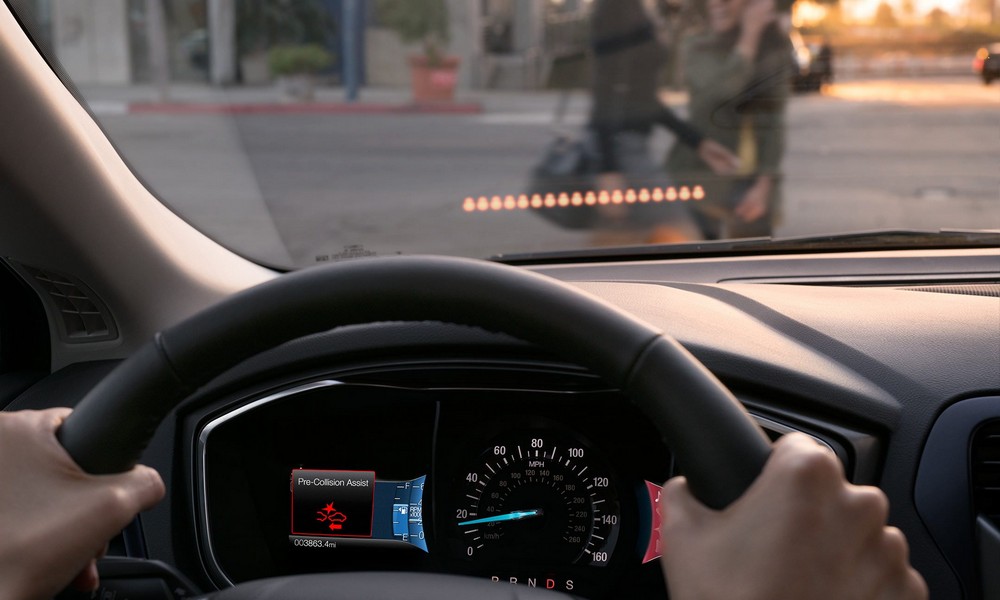 If the system's sensors detect a potential collision with a car or pedestrian in front of you, a warning flashes on the windshield, paired with an audible alert. The system will also activate the brakes, causing them to precharge and increase brake-assist sensitivity. If you do not take corrective action and a collision is determined to be imminent, the brakes can automatically apply (thus saving you from a potentially bad situation).
Available on select models.
Adaptive Cruise Control with Stop-and-Go
When your vehicle is in cruise mode, a radar sensor detects slowing traffic ahead and can automatically brake (or accelerate) to keep you moving with the flow of traffic. With the addition of stop-and-go, this feature can bring your vehicle to a complete stop in unmoving traffic and get it going again as traffic begins to move.
Available on select models.
---
These are just a few of the many available tech safety features Ford is proud to offer. Not all of these technologies are available in every model, but our team is committed to helping you find the best vehicle for both your needs and wants. Come experience these features and more when you visit us at 200 State Hwy 35, Keyport, NJ 07735. Questions? Don't hesitate to call or contact our team before stopping in.
Image Credit: Ford