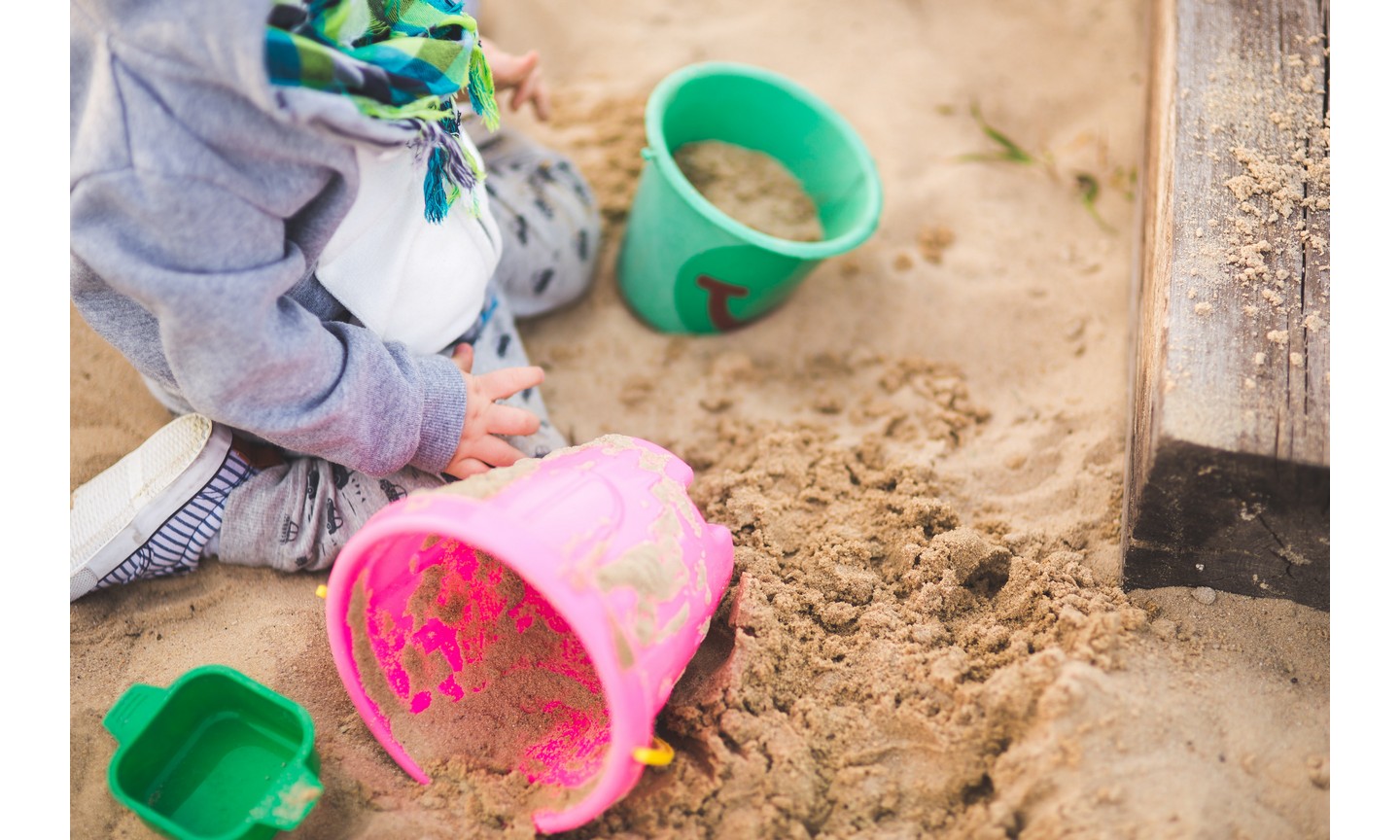 If you don't have much planned for the summer, the kids can start to get antsy and bored. We've compiled some fun ways to keep the kids occupied and encourage them to be creative and have fun outdoors.
A Chalkboard
Put a large chalkboard in your backyard to let your kids get creative this summer. You can make a really big one so everyone has room to draw. These are really easy to make, just find a large wooden board (or even a wall) and paint it with a coat of primer and then two coats of black flat chalkboard paint. You can add a cute wooden frame around the outer edges and let your kids get to work! If you'd prefer not to build a chalkboard, let the kids us the sidewalk as their own personal canvas.
A Sandbox
Build a sandbox. Get creative and build one with a cover that folds out into benches, so you can sit while they play. When they're done, then cover everything up. Some stores like Target and Walmart even have the boxes already built with benches. You can also look into adding a covering or umbrella over the sandbox to protect the kids from getting sunburned while playing. Be sure to cover it with a tarp, so you can keep the sand fresh for as long as possible.
Outdoor Movie Night
Have some fun movie nights outside this summer. Hang a bedsheet or some blackout cloth on the side of your house. Do some research into what type of projector would work best for you and gather some lawn chairs for the adults and blankets for the kids. Pick a movie, pop some popcorn, and enjoy a show under the stars.
Picnics
Kids love adventure, so even something as simple as planning a picnic will be full of excitement. Keep the menu simple with sandwiches, watermelon slices, and popsicles for dessert. Walk to a nearby park or lake and let the kids play or swim afterward. You could also pack some bubbles or a frisbee to give your kids plenty of options.
Sprinklers
Set up a sprinkler outside, let your kids don their bathing suits, and they will be entertained for hours. Move the sprinkler near your swingset if you have one,I and your kids will love to swing through the water or slide down the wet slide. You could also set up a tarp and create a slip 'n slide for the kids to enjoy!
A Lemonade Stand
This is a great way for kids to learn about counting money, budgeting, and people skills. They have to have the perseverance to stand outside in the sun and wait for customers, they will learn people skills like looking adults in the eyes when they are talking to them, and counting money. They can get the other neighborhood kids to join in and help.
Summer Reading Challenges
Encourage your kids to read over the summer since they won't have to worry about doing homework or reading for school. Let them pick books that interest them at their reading level and check out some summer reading challenges. Barnes and Noble offers a challenge for kids to read books and journal about them in order to receive a free book. Other places have incentivized reading programs too, including Books-A-Million, Scholastic, Half Price Books, and the Sync Summer Reading Program.
Hopefully, some of these ideas will give your kids a summer to remember! Looking for a family-friendly vehicle? The Tom's Ford inventory has tons to choose from, and many of them have features to keep the kids entertained on the road this summer. Contact us today for more information.