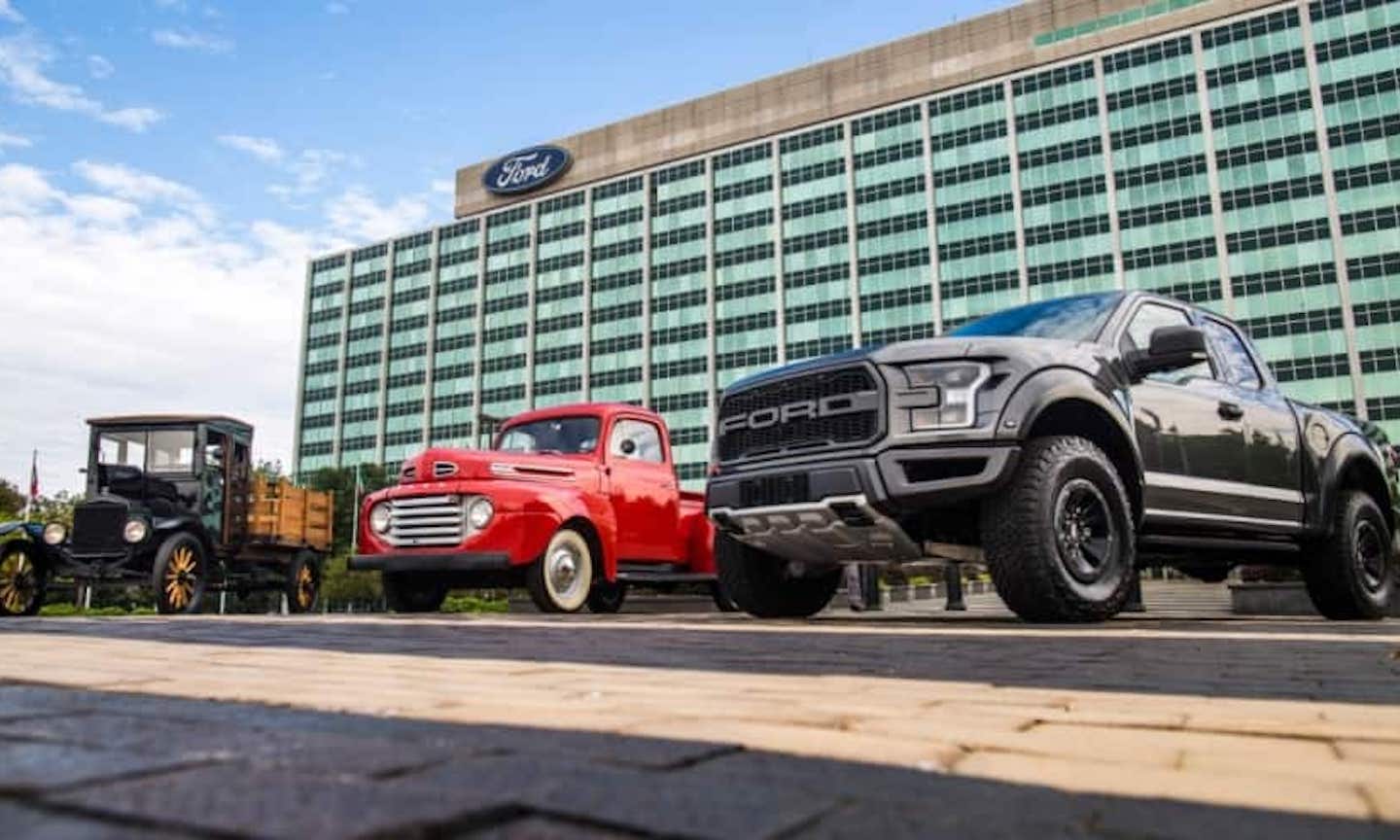 Ford spent a lot of time pushing the boundaries of the automotive industry, and the results are pretty clear. Over the years, the automaker created vehicles that not only performed well, but that also changed the industry at large. These iconic models became ingrained in the history of the car community when they were first introduced and continue to spark interest years later. The team here at Tom's Ford has put together some of our favorite Ford vehicles throughout the years to celebrate how far the brand has come.
F-150
Ford's F Series trucks were produced just after World War II. In 1975, the F-150 was introduced to compete with Chevrolet's C/K trucks, but the F-150 quickly outsold the platform. Within the same year the F-150 was introduced, the Ford slogan "Build Ford Tough" was first used and became a driving force for designing and building Ford trucks. Today's model comes in many trims, with options to customize performance, capability, comfort, and technology to fit the needs of nearly any driver. It's no surprise that the F-150 has been the best-selling truck in America for so many years.
Mustang
Arguably one of the most iconic cars of all time, the Ford Mustang not only changed the way American sports cars are built, but it also created the pony car category. The same year it was introduced, 1964, it was the pace car for the Indianapolis 500. The GT350 and GT500 followed shortly after, in 1965 and 1967 respectively. These cars, designed by Carroll Shelby enhanced the power and style of the original model and created a whole new beast. Over the last 50 years, the Ford Mustang has continued to evolve but remains the face of American muscle.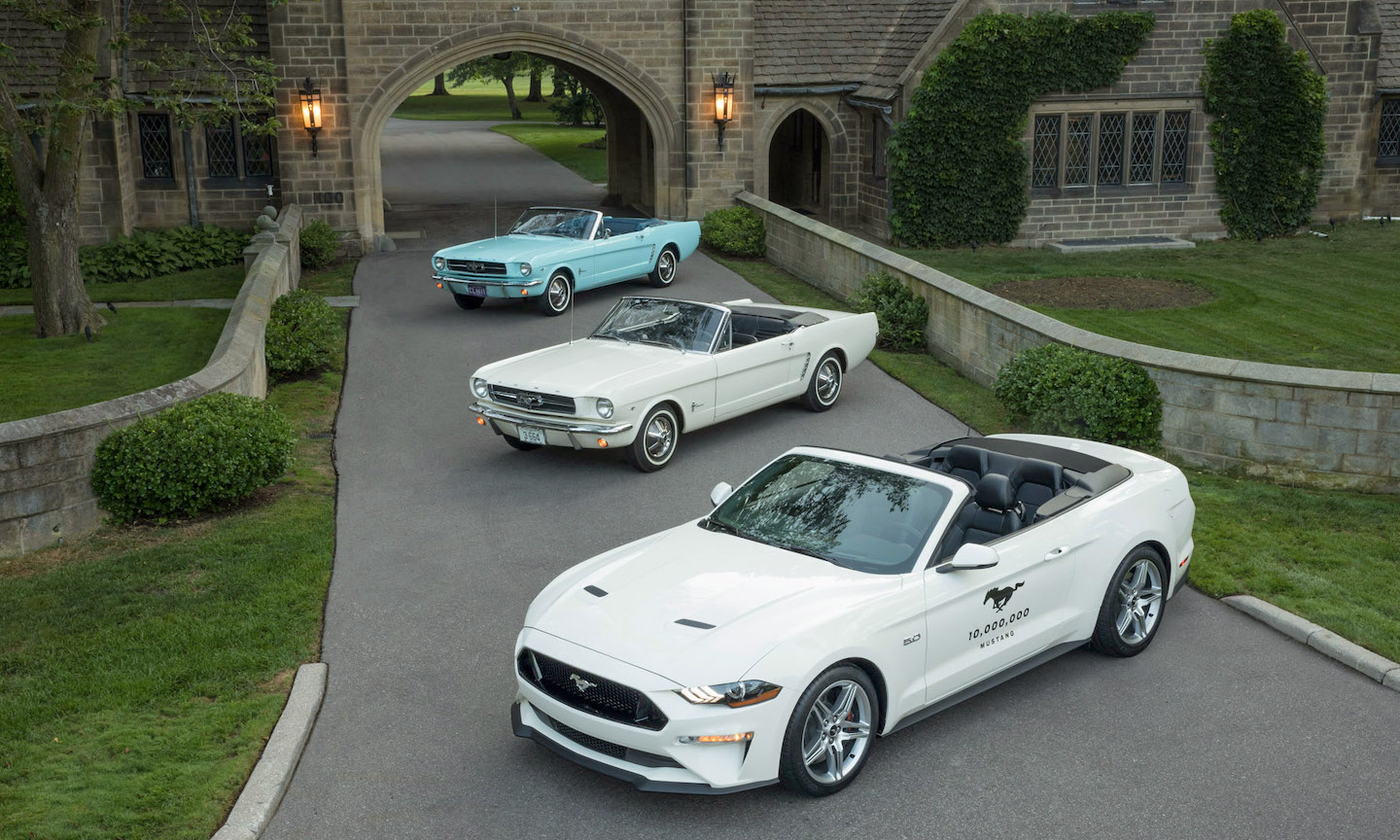 Bronco
In 1966, Ford introduced the Bronco to compete with other models in the segment. Originally introduced with three body styles, the Ford Bronco wagon quickly rose to the top of popularity and by 1973, the wagon was the only body style that lived on—and live it did. For more than 30 years, the Ford Bronco changed with the American market, offering the functionality of a car and the capability of a truck. Ford announced that it will reintroduce the Ford Bronco for the 2020 model year. Though we don't have many details yet, we do know the new mid-size SUV has some big shoes to fill and Ford is up to the challenge.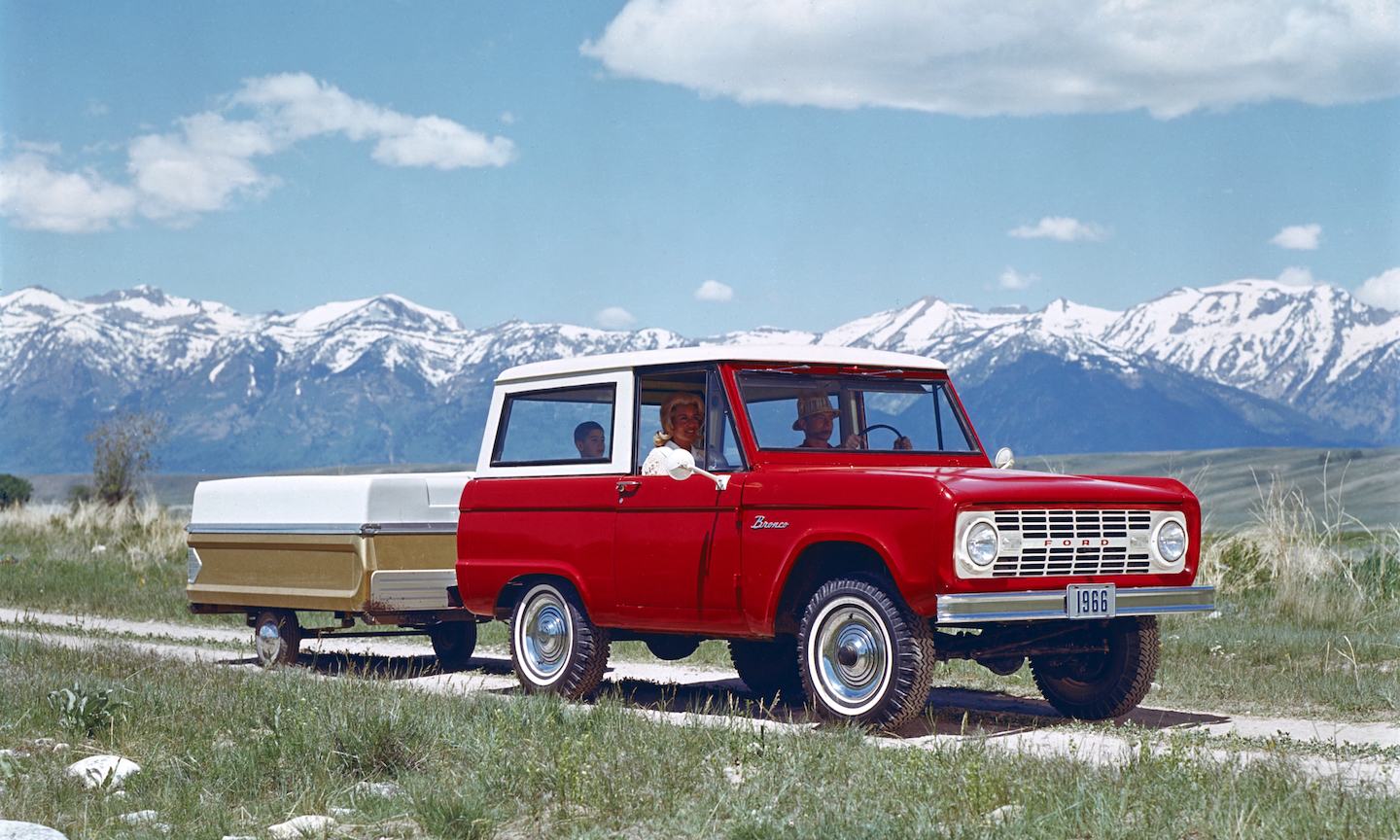 Today, Ford is one of the largest car manufacturers in the world and continue to create vehicles that push the industry to the next level. If you're ready to own what is sure to become a cornerstone of automotive history, take a look at our new inventory and then reach out to our team to schedule a test drive today.
Image Credit: Ford